Hire us to manage your online brand.
Our Dedicated Managers can handle your website for you! From creating
pages and promotions to guiding your overall online strategy.
What you get
Each month, you'll get 1 hour of personal time with your dedicated manager. You will discuss your site's performance and what you'd like to focus on next. Your manager will create an action plan for your goals and put it in place.
How it works
You get priority access for online tasks and troubleshooting. If you're in a pinch or need technical or creative help, call your Dedicated Website Manager! Instead of hiring a web person or spending time doing it yourself, you'll save time and money by having an expert on call to manage your website.
How much does it cost?
Only $100/month. How awesome is that!? Start saving time and money. Hire a Dedicated Manager today!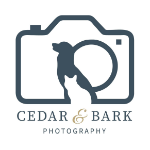 The team at Photobiz really helped get my business online presence launched and they have been super helpful when I have questions. They really care and genuinely want to see their clients succeed. I still have lots to learn about all the functionality included, but I feel if it's a great fit for my photos businesses!
DEBORAH STEVENSON
Let us handle your website for you!
Tell us what you're looking for, and we'll find the best solution for you.